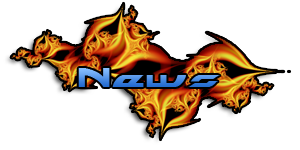 I had an idea to do an Ultra Fractal community collaboration project involving any Ultra Fractal users that are interested and would like to participate. I think it will be fun and interesting to see what we create when we all work together. This isn't a contest so there will be no winner or prizes, the idea is to get as many artists as we can working together to come up with something really cool.

I have a few ideas for ways to organize the project but I wanted to bring it up for discussion with other people on my journal before anything starts. I think participation will have to be structured in some way, if we just have a bunch of people doing random tweaks it would probably get really confusing and not be productive. One idea would be to have each person submit a layer, or do a collage and have each person work on one piece of it. A tiled piece could make it easier with smaller groups, pairs or individuals each working on a tile for the final piece. All of that is open for now because I want it to be a community project so I'd like input from the contributors through the whole thing. In the end I think it would be nice if we can make it look like a planned piece of art rather than a big confusing mess, which will probably be difficult depending on how many people are participating.
Questions:
First of all who is interested? And secondly, what ideas do you have for organizing the project and making it work? The final plan will most likely depend on the number of people participating, so it would be nice to have an estimate. If you know of Ultra Fractal users that might be interested in the project, spread the word so we can get lots of people together on this.

I also just noticed I have over 1500 pageviews and I have no idea how it happened.

Thanks again to everyone for being so supportive.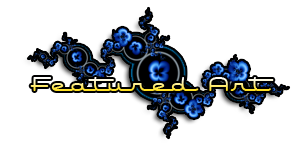 Some features, because I can:
If you see anything in my gallery that you think should be printed, let me know and I'll be happy to get them ready.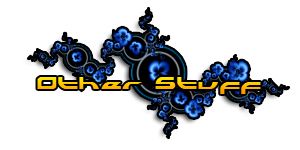 is holding a Fractal Art contest with some fantastic prizes! Check it out on his journal.
[link]
ICM 2006 Benoit Mandelbrot Fractal Art Contest [link]
Dude, Benoit Mandelbrot himself is on the Selection Panel for that contest.

Need I say more? I think not.

If you don't know who Benoit Mandelbrot is, that link is not for you. In fact, if you managed to graduate from high school or get any post-secondary education I suggest you proceed to beat yourself over the head with the heaviest math textbook you can find. I have a bunch I'd be willing to lend.

Or just look him up, whatever.

(I'm kidding, I just quit smoking 8 days ago, I really can't help being a jerk)