I noticed yesterday that one of my prints, Torrent, is on the list of recent art on the main page of the print shop. That's a first for me, maybe someone will actually buy one...


I haven't updated this thing in a while, mainly because I wasn't feeling well at all for a bit so I didn't feel like doing it, or much of anything else.

But I saw a new doctor, heard some good and bad news and got a cortisone injection for the first time a few weeks ago, and I have to say it's amazing stuff. So I'm still taking things slowly but I am feeling much better than before, and not nearly as grumpy.

Last week was also busy because a member of my extended family passed away just before the Easter holiday, which was very sad of course and very tiring with all of the family things that went on. Things have slowed down now, barring any disaster... Above all Spring is finally here in Canada and I'm feeling good.

I'm also starting to get some function back and doing more active things finally. (Started Taoist Tai Chi last week...

)
Some other, not so personal stuff: Apophysis 2.04 beta has just been released with a lot of new features, if you use Apophysis and haven't tried it you can download it from sourceforge.net
[link]
. . .
Also I've been thinking about putting some digital art resources together so I would like to know what people think would be most useful:

Fractal Photoshop brushes for *painting* (not stamping

)

A UGR gradient file with some custom gradients for Apophysis and Ultrafractal (personally I think this option is pretty lame because it's much better to make a new gradient to suit whatever you're working on every time, or at least do a lot of tweaking!)

A tutorial for Ultra Fractal's gradient editor... I think this option is best because a lot of people seem to only use random or even standard gradients in their work.

Gradient control makes a huge difference in producing good fractal art but I haven't seen anything that really explains how to use that editor properly. It could also be used by Apophysis people if they wanted to get creative....
It might take me a long time to finish them, keep that in mind.

I would also like to just briefly mention something that has been bothering me for a long time, and link an article that I found that I think every fractal artist should read.
[link]
It's called "When is it Yours?" and discusses copyright and ownership issues with fractal art. Essentially, not putting enough of your own work into a fractal image is not only morally objective, but may also be a legal issue. I thought it was something to think about, especially given the large amount of "random batch render" and other similar images we see posted here every day. I would be interested in discussing this further, because I think copyright and ownership of fractal images is largely neglected in some parts of the community. Personally, I think I will start doing my part by critiquing people on this issue with a link to the article mentioned above. If you're just pressing a few buttons and then hitting render, you are essentially ripping the work of a formula author and do not have the right to call that work your own. I would also be interested in finding out where DA stands on that issue, given the firm attitude they seem to have toward copyright violation... Personally I think it would be hard to prove any fractal work was actually ripped from the formula author, but it's certainly something the community should be mindful of. Thoughts anyone?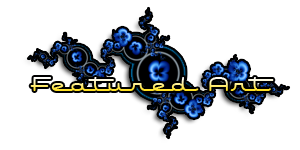 Finally updating my features:
:thumb32093275:
Featured Artist:

`
MichaelFaber
He's only been here for about a month and his gallery is already great.

Check it out.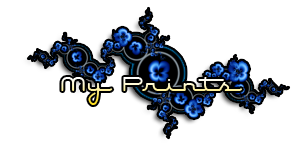 :shop272042: :shop303921: